"We were promised flying cars, instead we got suicidal robots."
"A roving security robot — oblong and about four-feet-tall — plunged into a water fountain outside a Washington, D.C., office building Monday afternoon, sending online commentators into a tizzy and causing many people to spot plenty of metaphors for the much-promised autonomous future.

Numerous photos posted online showed the robot on its side in the ankle-deep water as workers tried to figure out how to rescue it."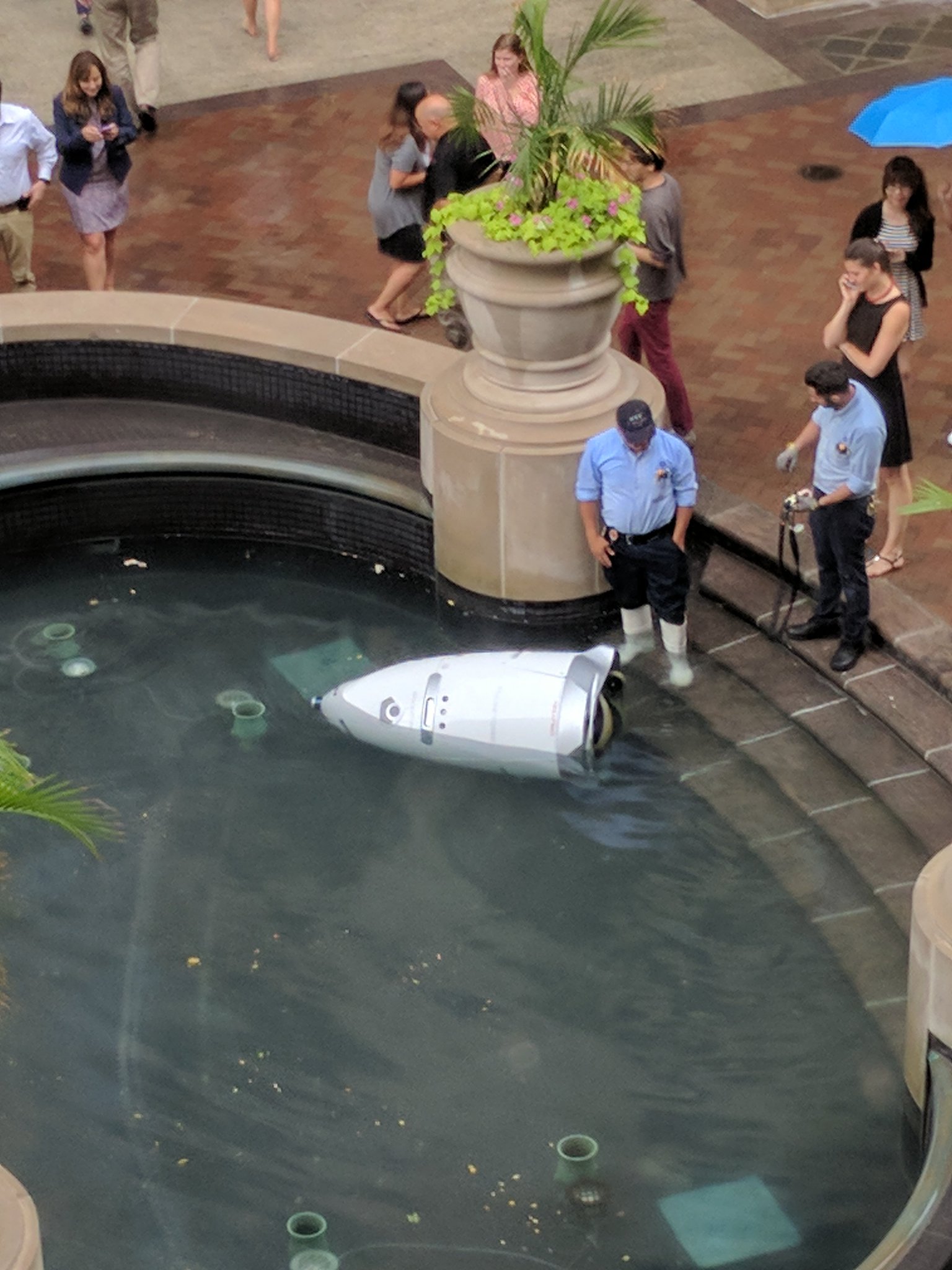 A security robot fell into a water fountain at a D.C. office building. And the Internet went wild. - The Washington Post