Photo from
the thread
: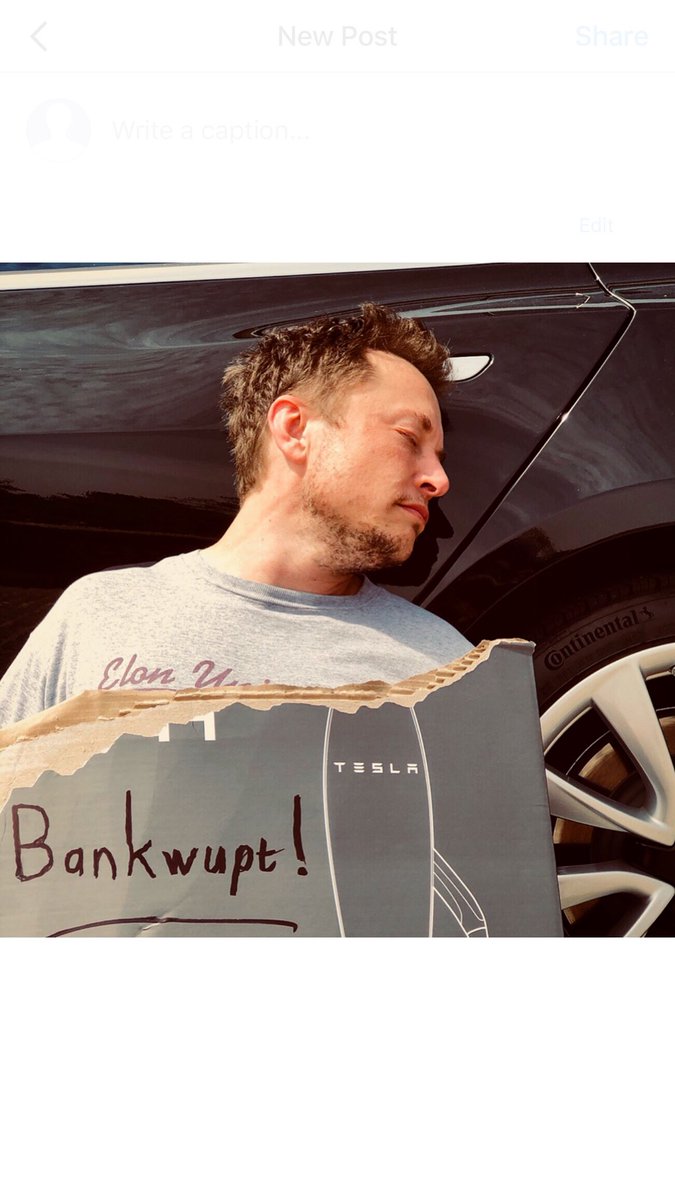 "For the past week, as the electric-car maker Tesla has been buffeted by a barrage of negative news, Elon Musk, its chief executive, has offered no public comments on the company's shaky finances, its slumping stock price or the increasing questions about the safety of its self-driving technology.

He finally responded on Sunday — with an April Fool's joke that the company was going bankrupt.

"Despite intense efforts to raise money, including a last-ditch mass sale of Easter Eggs, we are sad to report that Tesla has gone completely and totally bankrupt," Mr. Musk wrote on Twitter. "So bankrupt, you can't believe it.""
Elon Musk Makes Light of Tesla's Troubles in April Fool's Tweets - The New York Times