Later in the article: "The surge also adds to the drama in the race to $1 trillion market value, with Apple remaining the front-runner at $889.2 billion. Still, Amazon has been the company to watch for the past three years, with market gains far outpacing Alphabet, Apple and Microsoft, making founder and Chief Executive Officer Jeff Bezos the world's wealthiest person."
"Amazon.com Inc. vaulted ahead of internet rival Alphabet Inc. in market value for the first time, a sign of growing investor optimism about the prospects for the world's largest online retailer as it reaches into new markets such as groceries, health insurance and consumer devices.

Shares of the Seattle-based e-commerce giant rose 2.7 percent at the close in New York on Tuesday, giving it a market capitalization of $768 billion. That made it the world's second-most valuable publicly traded company behind Apple Inc. Google parent Alphabet was little changed, putting its value at $762.6 billion."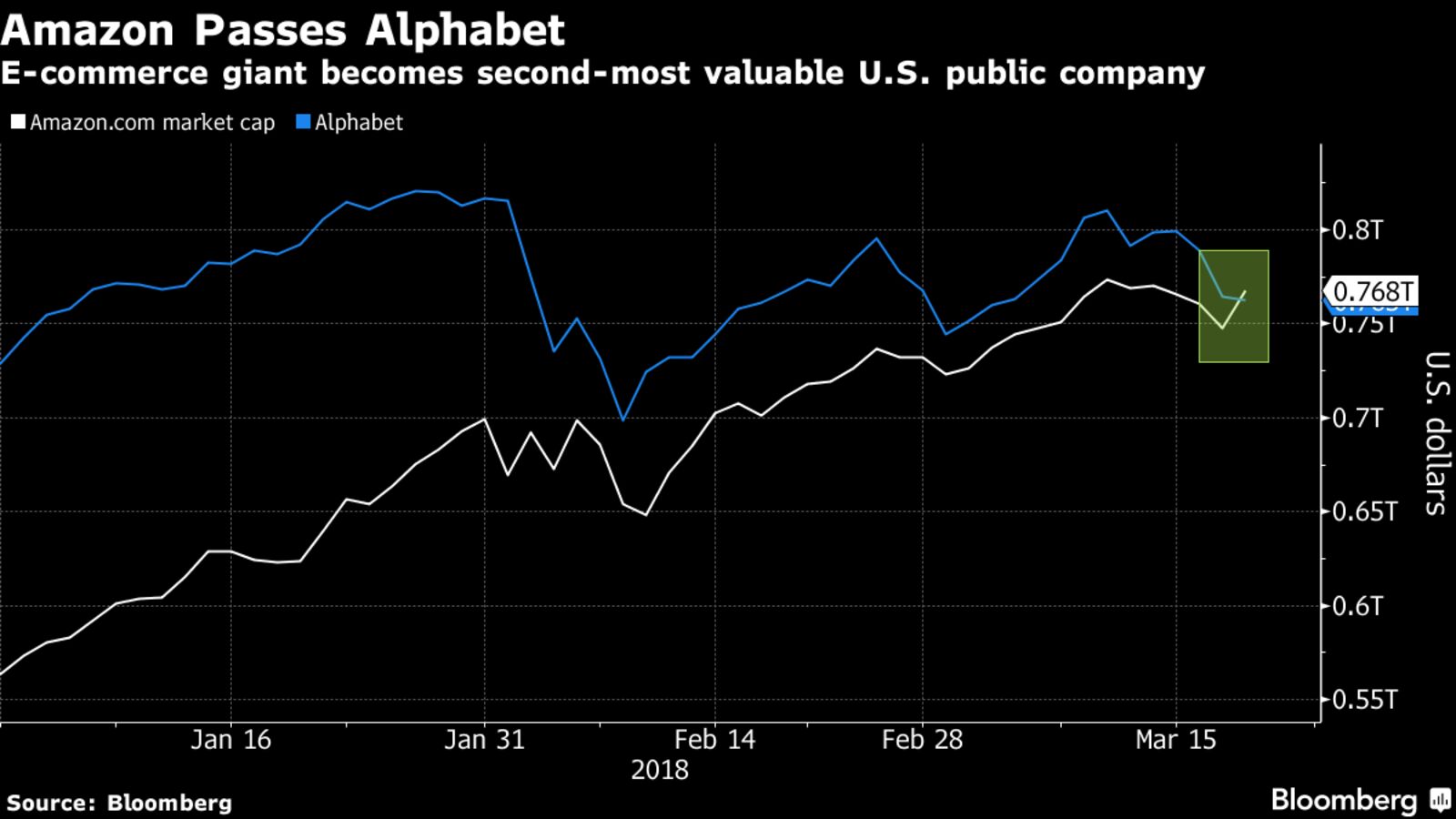 Amazon Vaults Ahead of Alphabet in Market Value - Bloomberg