For other *coin dynamics, also see
Crypto Junkies' Favorite Messaging App Is Planning the Biggest ICO Ever
(Bloomberg),
Did Bitcoin Just Burst? How It Compares to History's Big Bubbles
(Bloomberg), and Steven Johnson's broad
Beyond the Bitcoin Bubble
(NYT)
"It's been a week of reckoning for the cryptomarket, with some $300 billion knocked off its market value in three days. Reports have mounted in various countries of regulators trying to curb an explosion of speculation in digital coins and potential fraud. Meanwhile Bitcoin's market share is dropping as research increases into rival names -- from Bitcoin Cash and Stellar to sub-$1 billion coins like Ox, Qash, even Golem.

"Cryptocurrency holders are trying to decide whether to abandon Bitcoin," said Steven Englander, head of research and strategy with Rafiki Capital. "The dilemma is that once you stop pricing Bitcoin and its derivatives as new assets that will head to the moon, the pricing model is more conventional and much less breathtaking," he said in a note to clients."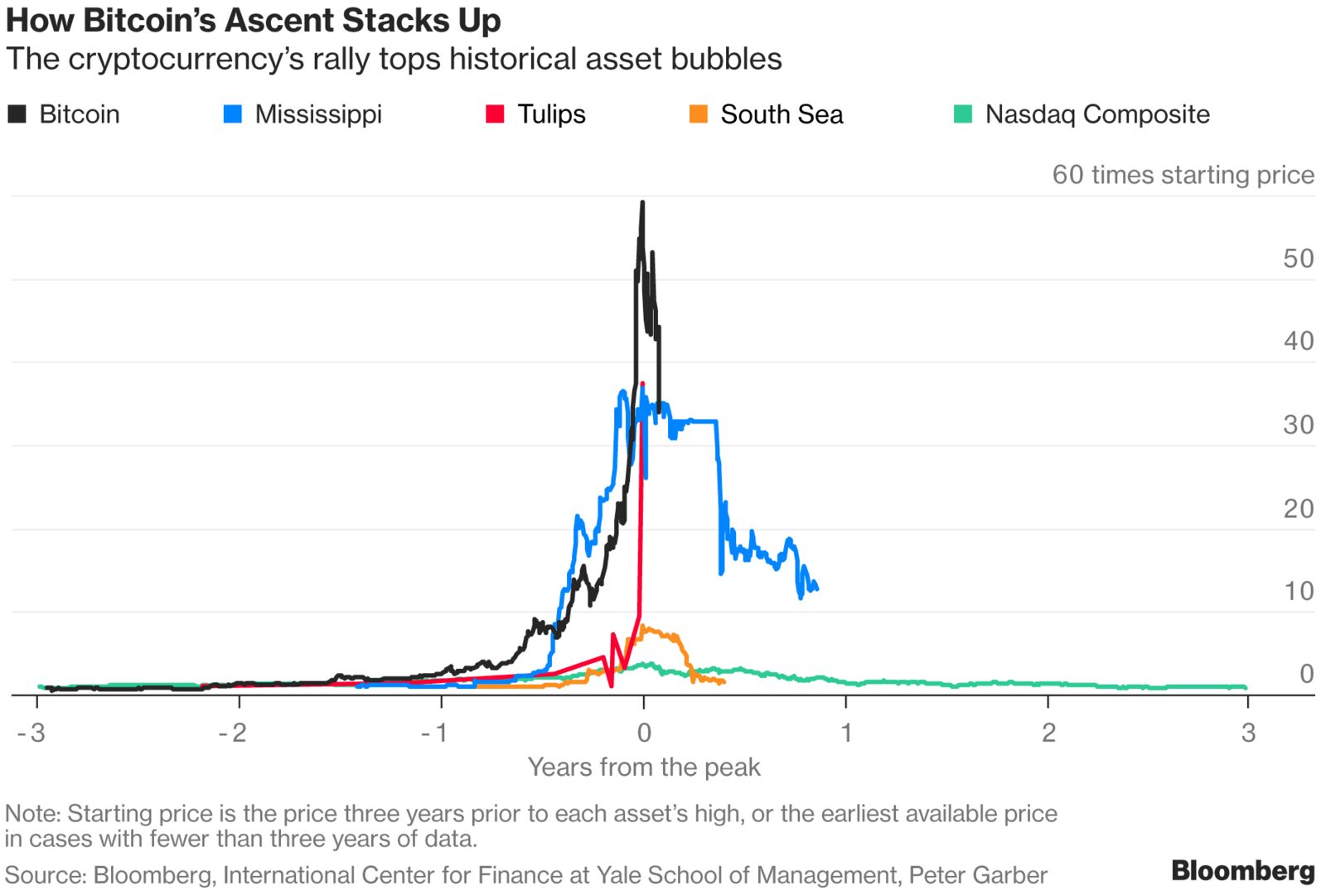 Bitcoin Steadies After Slump Shakes Global Cryptocurrency Market - Bloomberg